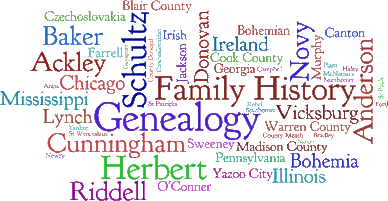 Values
About Me
-- I specialize in providing a service and being a resource to assist individuals and families
in researching their family ancestors and to provide for the documentation of their lineage.
It is my desire to aid in compiling family histories and locating relatives
for the purpose of documenting your family tree.
To that end, I recently earned the American Records
Professional Learning Certificate in Genealogical Studies (PLCGS designation)
through the
National Institute for Genealogical Studies
.
I also regularly attend and participate in conferences, seminars,
and webinars to enhance and improve my skills as a professional genealogist.
My goal, in providing quality and reliable genealogical services you can count on,
is to meet your needs as the client.
Additionally, I am here to answer any questions you might have
about CS Genealogy Services, LLC, or the services I offer.
Client Relations
-- At CS Genealogy Services, LLC, my highest priority is a satisfied client.
YOU are important to me and you can expect me to go the extra mile
in attempting to fulfill your research request.
Superior client service
is the hallmark of my company.
I am proud to serve you and I will work hard to earn your trust.
More Info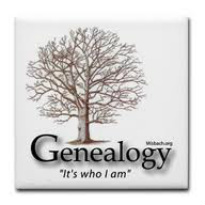 Whether you need family histories compiled, family pedigree charts composed, or simply, a document retrieved, I can provide that service at a price you can afford.
With the free initial consultation/analysis, you are provided an opportunity to ask questions before deciding to begin a family tree research project. I will work with you, the client, to help formulate a specific research strategy that is tailor-made to help trace your family tree and discover your unique ancestry and heritage.
Please continue to browse my website for more information about CS Genealogy Services, LLC, and visit the
Contact Us
page to initiate a dialog or use my
Toll Free Number (1.888.353.1758) to reach me by phone.
---
Ethics