FAQ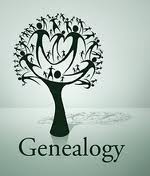 Here, at CS Genealogy Services, LLC, I've done my best to create a web site that anticipates and satisfies the client's needs. With that goal in mind, I've compiled a list of frequently asked questions. If you do not find an answer to your question here, please contact me by phone at 1.888.353.1758 (Toll Free), by email at
cswiney@csgenealogyservices.com
, or by completing the
Contact Us
form.
---
What information can you find?
The information I can find depends on what sources and records are available, as well as the initial amount of information I gather during our discussions and consultations.

What about that "Elusive Relative"?
Results from genealogical research are often not what we expect. The "Elusive Relative" may indeed remain elusive; in that, the potential exists for very little additional information to be uncovered during the research. One cannot predict the success or failure in a genealogy research project. There are, certainly, quite a number of variables, from the availability of records to erroneous and misinformation, the spectrum is wide open. In performing research on your behalf, I will genuinely make an honest effort at a reasonably, exhaustive search. Working diligently to utilize the resources and skill sets I have available.

How do you perform the genealogy research?
Based on the information you provide and your research objectives, I search pertinent sources and records. This may include trips to the court houses, libraries, or searching via online subscription databases. The records are evaluated as for their usefulness toward your research objectives and analyzed for information that may indicate further research is necessary. The results are compiled and presented to you as we have previously agreed.

How long will it take for the project to be completed?
I currently do research only on a part-time basis. Therefore, it will take longer to complete a project than it would for a full-time researcher. There are several variables involving genealogy research, so sometimes it is difficult to give an exact estimate of time required. If the research reaches a dead-end or is not going in the right direction, then neither of us are obligated beyond the agreed upon time to be committed to the project.

What will the finished product look like when the project is completed?
You will receive a fully documented research report that addresses your objectives. Your report may include some of the following: Family Pedigree Charts, Family Group Sheets, a written narrative, research log/calendar, and/or photocopies of key documents, with analysis of their relevance. Also included will be recommendations for further research.

What do you need to begin work?
Establish an objective for the work. Tell me, as specifically as possible, what you want me to research. Then I will outline the scope of the research and discuss with you the research plan I have developed. Setting limits on how much time we will use on the project, how much you are willing to spend, what areas you want researched, specific people or families, or time periods. You will need to provide me with any previous research that has been completed by you or someone else, to avoid duplicating that work and charging you for it. Last, but not least, arrange payment. I gladly accept personal checks, money orders, or credit cards, for your convenience.