Welcome
Who begat you? This and many other questions come to mind when thinking about genealogy.
My name is Cohen Swiney and as the owner and professional genealogist at CS Genealogy Services, LLC,
I am confident I can help you find the answers.
After 20+ years of personal/family genealogy, I decided to turn my passion into a profession.
Serving the central Kentucky area since November, 2010, my primary research focus is Kentucky,
while also extending into the neighboring states.
Visit my
Contact Us
page, so we can get started on your project request.
Even better, use my
Toll Free Number (1.888.353.1758)
to reach me right away.
In addition to accepting personal checks and/or money orders,
I am also very proud to announce, the activation of
PayPal
services for client use,
as an easy and secure method of payment.
Simply click the following link and you're ready to submit payment via PayPal: ​
paypal.me/csgenealogyservices
​and best of all, you do not need a PayPal account to utilize the service.
What do we mean by ..........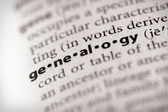 the study of the descent of persons or families from an ancestor or ancestors; the account or chart of such a descent for a particular person or family; pedigree; lineage
---
How can a genealogist help with your family tree research?

Hit a brick wall and don't know how to proceed with the next step in your family search?
Are you excited about beginning a genealogy research project and want to begin to trace your ancestry?
Did you ever wonder about your family history and just didn't know where to start?
CS Genealogy Services, LLC, is your source for reliable and dependable research for your family history!
Client Testimonials
"CS Genealogy Services performed some contracted legal document research for me at two court houses
in March and April, 2012. I was very pleased with the response time, quality of work and professionalism.
I highly recommend CS Genealogy Services and plan to use them again."
RH

"Since I live in the west, doing research in Kentucky was extremely difficult and time-consuming.
And then I found Cohen! Cohen's turn-around time was amazing,
and he found documents I didn't even know existed.
Thanks to Cohen, I have been able to fill some of the holes in my family's history in Kentucky."
MD